WHY ARE WE GIVING AWAY FREE TUITION?
Our mission statement at Kelowna Christian School calls us:
to provide a community under the Lordship of Jesus Christ, where students receive a quality education for the whole person, taught from a biblical perspective, enabling them to develop a biblical worldview and become responsible, growing disciples of Jesus Christ, who glorify God through a life of service to Him and others.

With this in mind, KCS strives to create a school culture where:
the measure of success is the spiritual maturity and vitality of its students and graduates.
fully engaged families send their children to KCS expecting they will be challenged daily both to be His hands and feet and to see Him in others.
prayer is the underlying foundation for absolutely everything that happens.
discipleship is so seamlessly integrated into KCS life that nothing related to it ever feels like a "compartment".
students are prepared for life, not protected from it.
students are taught how to think, not what to think.
students learn to ask the right questions, not memorize the right answers.
Some might say that while the above are true, our school's success shouldn't be about the numbers and how many students we have. In part they may be right; however, I would respond that if we seek for students to more fully understand and effectively engage their world, the better question is why wouldn't we want more students to join our school community? Why wouldn't I want a student to experience the life changing education that we are providing at KCS?
We believe God is calling us to disciple as many students as possible, as well as be good stewards of the resources given to our school. When the numbers mean growing disciples, it's all about the numbers! Kelowna Christian School's number this coming year is 720 - which represents the current capacity of KCS and the number of students we want to see receive a life changing education at our school this coming year. In order to disciple this number and help them reach their full potential, we are launching a:
OPEN SCHOLARSHIP PROGRAM
Our Grade 2 classes currently have unfilled capacity. Therefore, for the month of June we will be offering new families with students in these grade levels a significant tuition discount (up to 100%) for their first year (2018-2019). Learn more about the Open Scholarship Program on our Frequently Asked Questions page and how to enroll your child into KCS on our Admissions page (click here).
Not only will this help us provide life changing education to more potential students, but it will also help our existing families by providing more resources to their school. You see, every empty desk represents an opportunity cost for KCS that actually reduces the financial resources we have available for all of our students. Filling these empty desks will provide us with more resources to make KCS even better for our children, through a government grant, while honouring God and our mission in the process. For every student enrolled, regardless of the amount of tuition they pay, KCS receives grant money from the government.
We wish it were possible to make this one year temporary discount available to all our families, but understandably so we would not be able to operate and meet the needs of our students if we did. In light of this, we review and apply Jesus' parable of the vineyard workers as told in Matthew 20:1-16. Please note that only new families who have submitted a completed enrollment application after the official Open Scholarship Program start date (June 1, 2018) will qualify for the tuition discount. The Open Scholarship Program ends at 4pm on Friday, June 29, 2018.

We trust God to deliver the right number and right kind of students for this coming school year. We appreciate your support and prayers as we continue to work towards full enrollment and prayerfully consider each family enrolling into KCS. As with any new initiative, we anticipate that some of our parents will have questions and concerns. Please reference our Frequently Asked Questions page and the Open Scholarship Program Terms & Conditions for more information. Alternatively, you may speak directly with Mike Hansum, Director of Finance & Operations (250.861.3238 ext. 303 | This email address is being protected from spambots. You need JavaScript enabled to view it.).
Blessings,
Darren Lewis
Lead Principal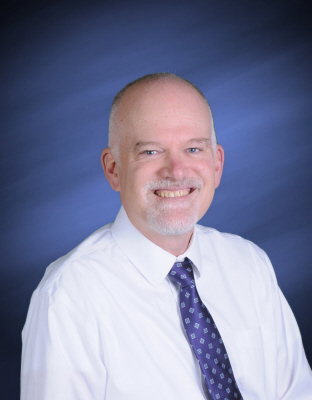 Want to find out more about the Open Scholarship Program?
Read answers to some common questions about the program.
CLICK HERE