THEMES FOR 2017-2018
MAJOR STRANDS IN THE COMING YEAR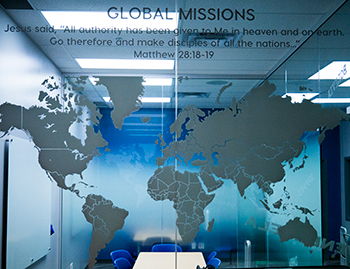 As I write this, I'm looking out on a quiet courtyard at the school's entrance. Knowing that tomorrow at this time, I will view a very different picture. Excited students seeing friends after summer break, coupled with some normal anxiety about what classes they and their friends are in and what the new year holds.

Schools are very much creatures of the calendar - school start, Christmas concerts and breaks follow a regular rhythm. For those of us who have worked in schools for many years it can settle into a comfortable routine and after a while it can be difficult to remember which recollection goes with which year.

Some years have specific memories that set them apart. The year a new facility or program started. The year a particular student did something amazing. Looking back, I wonder what are the things that might distinguish the 2017-2018 school year?


ACCREDITATION
Independent (private) schools in British Columbia are categorized into one of four groups. The group a school is placed in determines the amount of government grants (if any) that the school will receive. Kelowna Christian School (like most Christian schools in the province) is a group one school. The good news with being a group one school is that we receive the highest level of government grants. Effectively 50% per student of what the local public system does (which is why we need to charge tuition to make up at least some of the difference).

That's the good news. The 'bad' news is that with the grant comes a significant level of oversight. Much of this is pretty straight forward and relates to our commitment to use the standard BC curriculum and to hire only certificated teachers; however, as a group one school our certification expires every six years. Its renewal is dependent on an evaluation/review visit by a Ministry of Education team (generally called an 'accreditation' visit). Typically these visits involve four or so inspectors and last up to a week. Our visit is scheduled for some time between mid October and December. KCS is well run and we aren't expecting any issues to arise from the visit; however, preparations involve hundreds of hours of work spread out over many employees.


NEW CURRICULUM IMPLEMENTATION
As many of you will be aware, BC is in the midst of the largest curriculum changes in the history of the province. Every course in every subject in every grade is being changed. Further this change isn't just about whether the Grade 10 Social Studies course covers the settlement of Western Canada or not - it represents a fundamental change in how material is taught and assessed.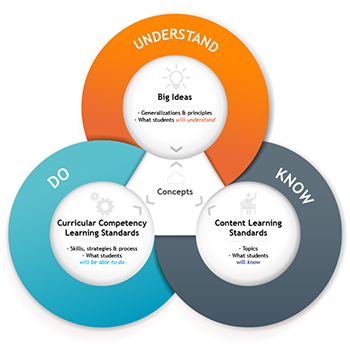 Over the past year our administration and teachers have (with the able assistance/guidance of our Director of Teaching and Learning - Kristi Cooper) been working hard to get ready. Implementation of the new K-9 curriculum began last fall and will continue this year. Implementation of the new Grade 10-12 curriculum was scheduled for this fall; however, it has been delayed until the fall of 2018.


'Getting ready' has involved and will continue to involve a significant investment in the professional development of our staff. The creation of Kristi's position is a visible commitment of KCS's determination to ensure that our staff are well prepared and that the educational experience our children receive remains exceptional.

The good news on the curriculum is that most Christian educators feel that its emphasis of 'big ideas' provides a natural frame to bring a biblical perspective to teaching and learning and this ties in directly with our core mission.

Also, it's not just our staff who need to 'get ready'. I believe we need to engage our KCS parent community in conversation about the new curriculum and especially about what assessment and reporting might look like. We look forward to inviting parents to an information meeting this fall.


A RENEWED EMPHASIS ON OUR MISSION
Many of you will be aware that KCS has recently engaged in a process of strategic planning that at its core affirmed the school's historic declaration that KCS exists to educate, equip, and inspire our school community to become disciples of Jesus who love and serve God and others. In simple terms we exist to do discipleship in the context of a school.

At a number of events I have asked the question, "What would it mean if we took our mission statement seriously?". The answer is that it could change everything. Some have followed with the question: "Won't the emphasis on building disciples lessen the school's committment to academics?" I would respond that the reverse is in fact true - it's BECAUSE of our commitment to build effective disciples that we MUST do quality academics. Living as a Christian in a increasingly complex world requires nothing less of us.
I'm looking forward to the evening of October 24th when we are going to formally roll out some of our plans to continue to improve at fulfilling our core mission. More information and an invitation will come shortly.
My biggest hope for the coming year is truly that over coffee some point in the future with another old time KCSer we can look back and say with a smile "Remember 2017-18? That was the year that changed everything."


Blessings,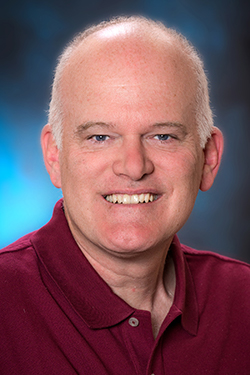 Darren Lewis
Lead Principal