NEW SEASONS
We recognize that tomorrow calls for a new kind of leader. We need to educate and equip our students for jobs that don't exist yet and skills that won't be replaced by robots. As Kelowna Christian celebrates 40 years of providing excellent education, we continue to exist and focus on fulfilling our mission of growing disciples of Jesus who love and serve God and others.

God has moved in mighty and big ways over the past 40 years at KCS, and we are excited for the next chapter of growth in our story. If you haven't already heard the exciting news, we are thrilled to introduce our new very experienced, fun-loving, and colourful Head of School, Mike Campbell. Learn more about Mike and his role at Kelowna Christian in our interview with him below.
---
MEET MIKE CAMPBELL
* Sports Lover - Playing, coaching or watching, Mike loves sports! He's coached basketball for 20 years and baseball for seven.
Mike's also visited 29 Major League Baseball Stadiums and has NFL season tickets to both the Seattle Seahawks and Los Angeles Rams.
* Marathon Runner - Five half marathons and one full marathon in the past six years.
* Music Lover - Enjoys travelling to enjoy a great concert and owns an electric banjo
* Lover of All Things Colour - You will rarely see him wearing black or brown. He has every color of pants and shoes imaginable,
and wears a lot of purple, pink, and orange.

TELL US MORE...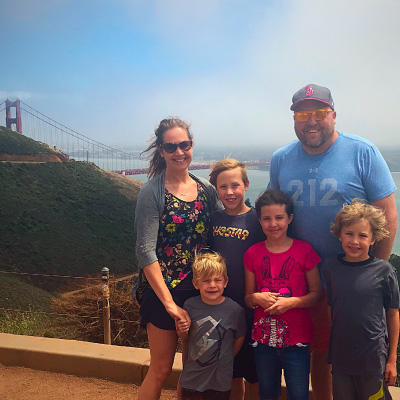 I was born in Calgary, but grew up near Victoria. When I was a child I wanted to be an elementary school teacher. However, my love of sports and coaching led me to become a high school teacher, and I started my first teaching job at Fraser Valley Christian School in 2001.

Two years later, Haley and I got married, and we moved to Calgary where I became a teacher and counsellor at Calgary Christian School. In Calgary, our first child, Finn (2007) was born and we moved shortly afterwards to Chilliwack where I started as the Middle/High Vice-Principal at Unity Christian School. After five years in this role, I was offered the K-12 Lead Principal position and I had finally achieved my childhood goal of working with elementary students. As Lead Principal, Unity grew from 275 students to 525 students within 5 years.

This time of tremendous growth enabled Unity to further meet its mission and vision of enabling all students to reach their God-given potential through the addition of programs, the building expansion of our school, and through the hiring of incredible teachers. Our family also grew with Coby (2009), Asher (2011) and Knox (2014) being born during our 10 years in Chilliwack. Today, our family has found a wonderful home not only in Kelowna, but also at Kelowna Christian School. I look forward to building community and meeting KCS family in this next season.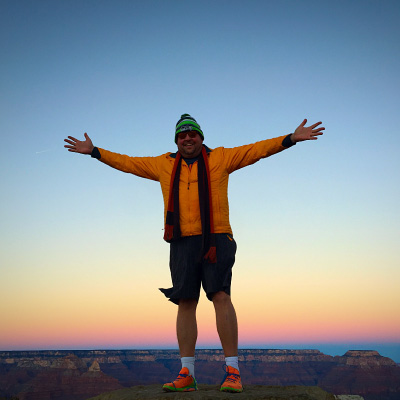 1. Why do you feel this position is important?
Kelowna Christian has an excellent reputation as a Christ-centered place of learning and community. I often admired KCS from the other side of the coastal mountains. I am excited to take on the role of Head of School and play a part in furthering the mission and vision of KCS while implementing the current and future strategic plans. The Head of School works directly with the school board and with all staff and students to celebrate KCS's history, to ensure we are operating well and most importantly to look ahead to what God is calling KCS to become.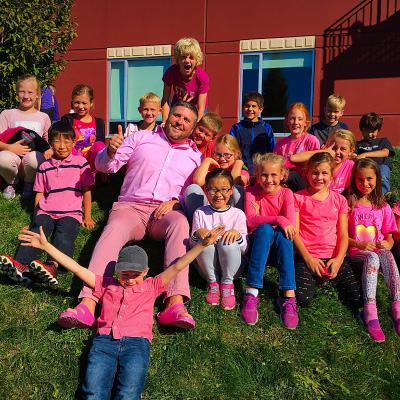 2. How will your position as Head of School impact KCS families?
My strengths are in community and relationship building. Kelowna is a parent-run school doing amazing things in growing disciples. I am excited to partner with students, parents, alumni, and grandparents to help foster a Christ-centered ethos in all we do at KCS. I hope to foster a sense of team with all families as we partner with both home and Church to make disciples.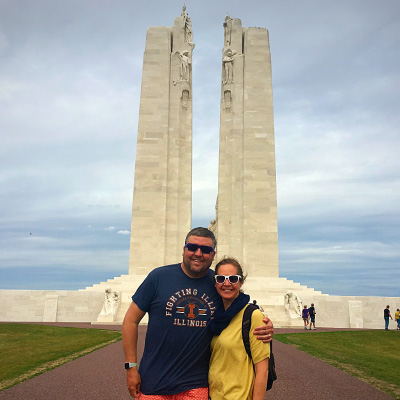 3. What do you look forward to doing at KCS?
I look forward to knowing all of the stakeholders of the Kelowna Christian School Community (students, parents, staff, alumni, grandparents, great-grandparents). In my first year, I hope to meet as many people from each of these groups within our community. I want to welcome a child to Kindergarten and shake both parents' hands on the first day, and also at graduation 13 years later. I want to build relationships with the grandparents of the school, and ensure they feel like they are a part of their grandchild's journey. I want alumni to feel connected to their alma mater and to visit often. I want the school to feel like family, and through good times and bad, we recognize that God is with us. I want to ensure that each child feels like they belong and that they learn the big plans God has for them.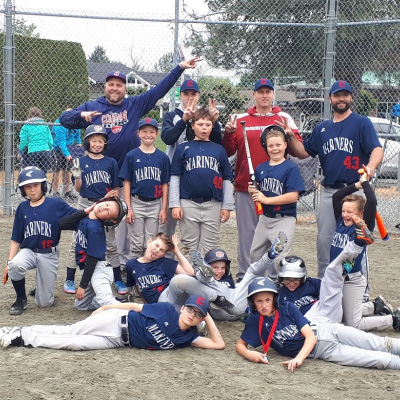 4. Why do you love KCS?
I love being a part of multidenominational Christian school communities. While each church has their own set of doctrine and principals, a multidenominational Christian school can come together and recognize that God is sovereign over every square inch of the world, that Jesus Christ died on the cross for our sins, and that the Bible is the infallible word of God. These truths separate Christian Schools from other schools, and I am prayerful that Kelowna Christian will continue to fulfill its mission of educating, equipping, inspiring disciples in, through, and for Christ. I am leaving a tremendous community at Unity Christian School, and I am excited to learn and grow at Kelowna Christian School.