WHAT'S THIS ALL ABOUT?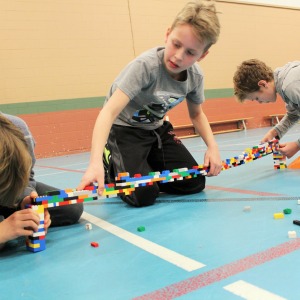 The Oasis Design Lego 800 Competition has been a long-running and greatly anticipated, annual event for our Grade 1 – 5 students. In fact, 2017 marks the 10 year anniversary!

The event sparks creativity and problem solving by encouraging students to think, design, and build quickly under a timed engineering challenge. Using very familiar materials – 800 pieces of Lego – this event creates a great opportunity for students to develop their communication skills while working as a team, make real world connections, and engage in hands-on learning and deeper understanding in physics and engineering.

Rather than having the same structure each year – which could get very boring – the challenge rotates between the longest bridge, strongest bridge and tallest tower. This year our Grade 1-5 students were challenged to work in their peer teams to build the longest Lego bridge at least 10cm off the ground in 20 minutes – and they did a fantastic job!

With one grade competing each day, this 5-day event ran every lunch hour for a week and filled the Elementary School gym with lots of energy. It was great to see our 'Me-Third' motto in action as students from other grades attended the events during their lunchtime to cheer on their fellow students.


THE BIGGER PICTURE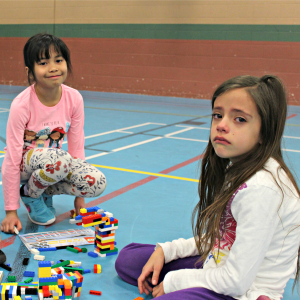 The Oasis Design Lego 800 Competition is not just about the learning outcomes and a fun activity for our students. Perseverance is one of our core values at KCS. True excellence requires an ongoing effort – a mix of perseverance and grit. We believe developing grit and character in our students is one of the best ways to help them succeed in life. It's a willingness to accept failure and use it as a springboard for continued effort.

This year, just like previous years, we had many teams fail the challenge. Students didn't test their bridge structure throughout the building time and discovered within the last 2 minutes of time that their structure wasn't going to stand, no matter how long it looked on the floor. After all their effort, they had failed the challenge. Emotions are high, but this becomes a perfect teaching moment for our teachers. Kristi Cooper, Director of Teaching & Learning, shares:
"At KCS we want to steward this attitude of perseverance and grit in our students. When they fail, they see it as an opportunity to try another way. In fact there are new studies that show that perseverance and grit are more indicative of future success than a child's IQ. So when your child is struggling to figure out a problem, instead of rescuing them, let them figure it out."


THE RESULTS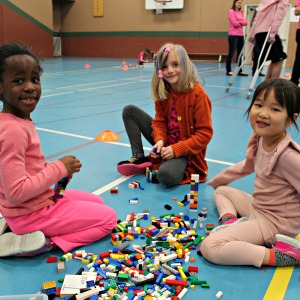 Measured and judged on the spot, all structures are carefully recorded by Mr. Sader to see if our students were able to break the Official KCS Records. After all these years, this pinnacle of engineering has been reached by a brave few. Congratulations to Makena Stantic, Nevaeh Krueger, and Allegra Bulter who broke the Grade 2 record for longest bridge this year!

Official KCS records are carefully maintained over the years for each grade level, and posted in the trophy case along with the Oasis Design Lego 800 trophies – courtesy of our official sponsor, James Haasdyk from Oasis Design. This week Mr. Haasdyk and Mr. Sader presented the trophies to our winning teams from each grade during our Elementary School chapel. Congratulations to all the students on a job well done! Great effort!





2017 WINNERS CIRCLE
---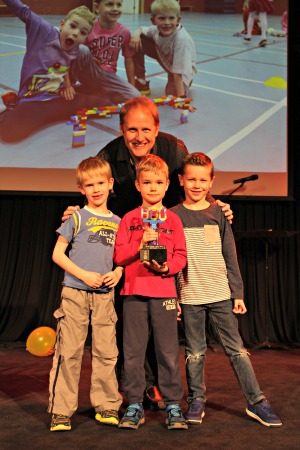 Grade 1:
1st: Bryce Vinton, Joel Hendren, Jackson Dyment – 53cm
2nd: Chase Gervais, Levi Wiebe, Ben Coetzee
3rd: Dakoda Eising, Sweden Gruen, Hurley Brasnett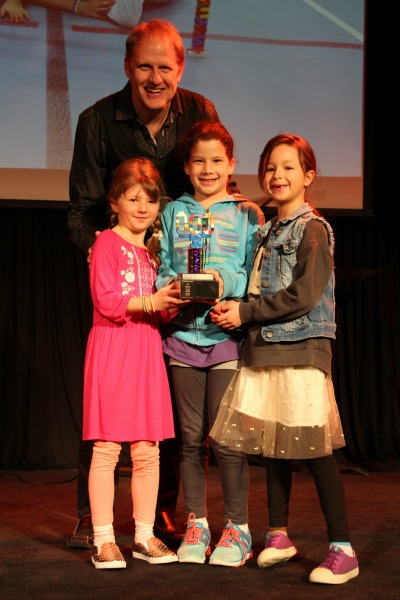 Grade 2:
1st: Makena Stantic, Nevaeh Krueger, Allegra Bulter – 129cm (New Grade 2 Record!)
2nd: Cedrick Harms, Carson Smith, Sophia Kuhn
3rd: Jiah Peckford, Charlotte Seethaler, Zhi Burke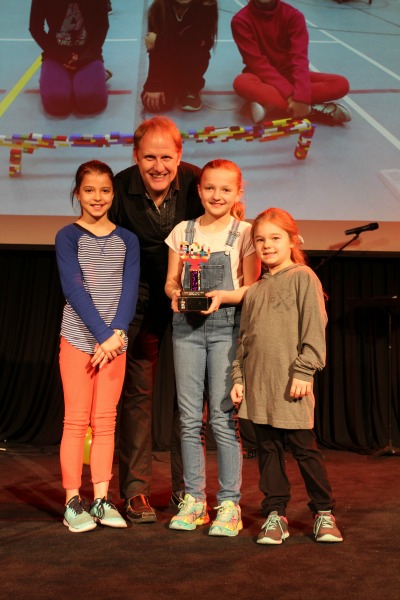 Grade 3:
1st: Arabella Albanese, Grace Butler, Izabelle Coetzee – 98cm
2nd: Cole Harnden, Ryder Van Strien, Nolan Wan
3rd: Zach Taylor, Sterling Campbell, Joseph Stantic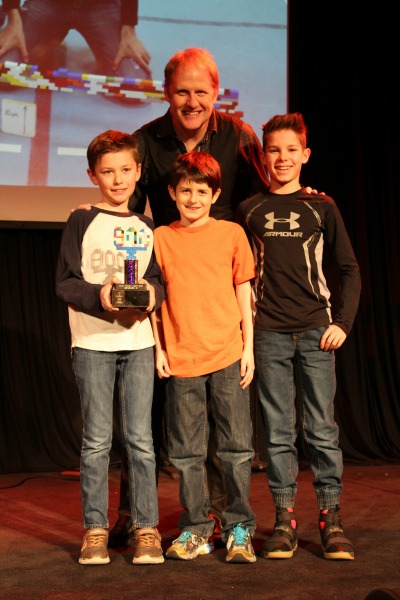 Grade 4:
1st: Zeb Arambasich, Micah Maurer, Lincoln Weatherill – 109cm
2nd: Weston Penninga, Luke Gervais, Jacob Newby
3rd: Ashton Rae, Josiah Robertson, Joshua Krogstad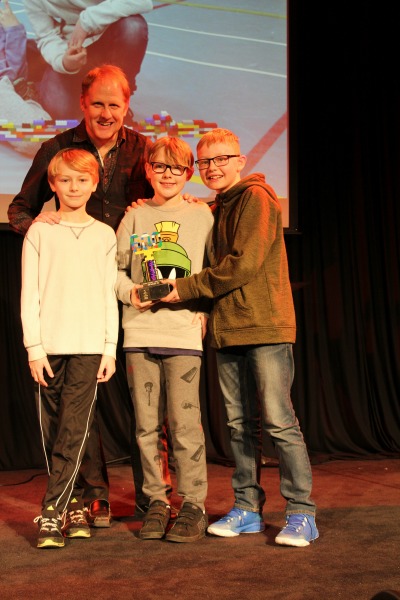 Grade 5:
1st: Sam Cooper, Levi Erickson, Kayden Lenkart – 116cm
2nd: Tristan East, Obi Okorie, Dawson Toews
3rd: Nolan Brandsma, Owen Whalen, Carson Peckford