Dave Pelzer
Elementary Physical Ed.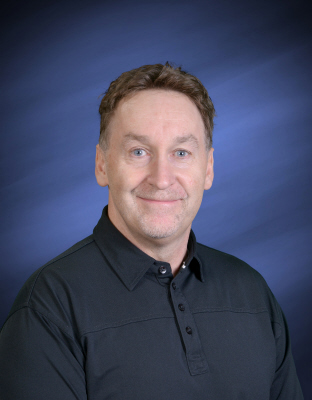 Miscellaneous Information
ABOUT ME
I did my Education program at the University of Victoria. I've been teaching grades 4 and 5 at KCS since 1995. I've enjoyed coaching our cross-country running team and helping coordinate various meets/races with in our district. Our school has a ME3rd theme. We challenge students to put God first, others second and 'me' third. We have projects within our community where we visit a local care facility to spend time with the clients; in addition, we do various fundraisers for our missions outreach school teams we send out in March and help out local families in need in practical ways. In class we do daily devotions and have great talks about our faith walk. Structure wise, students are assigned jobs so everyone has a task to do throughout the week. Our week consists of weekly spelling tests, home assignments, and various mini-projects involving most subjects we cover. Furthermore we have daily physical education (DPA). The class structure is varied throughout the day which consists of working independently quietly, partner & group work. Our Language Arts entails reading aloud and independently in literature circles and/or partners; writing involves weekly journal entries, reader responses, creative writing, and 6-trailts writing program. Our class contributes to the school by way of hosting a spirit day one month of the year and performing a class lead chapel. We also get to do a snowboarding/skiing program in January/February.

I enjoy staying active by competing in triathlons and going on multi-day backpack treks in the alpine. Other activities that take up my summers include golfing, cycling, reading, listening to various Christian speakers/pastors, going on road trips exploring our province, traveling internationally, and spending time with family.
Contact Form