Home
Contact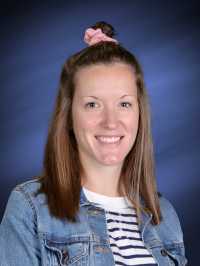 Contact Form
Miscellaneous Information
Miscellaneous Information

ABOUT ME

I moved back to interior British Columbia in the summer of 2016 with my husband, John, and we love exploring the wonderful outdoors of Kelowna. We will often be seen running, hiking, cycling, skiing and swimming through the roads, trails, hills, and waters of the Okanagan. I am originally from Kitchener, Ontario and studied at Thompson Rivers University in Kamloops, which led me to an exciting career in fundraising and event management, living in Banff, Vancouver, Calgary, Kingston and New York City.

Throughout my early life and work, I had always felt God calling me to the classroom, to continue His work as a shepherd and teacher, igniting the flames of discipleship and discovery. I received my teaching degree from Queen's University in Ontario and have enjoyed the journey in education with my students as we strive to integrate our lessons beyond the classroom and inspire a new generation of dreamers, do-ers, learners and leaders. I joined the Kelowna Christian School staff in 2016 and am blessed to be able to work within the KCS community as we empower lifelong learners in faith-full education, deeply rooted in the teachings of Jesus Christ.

At KCS, we work to reach every student on his or her own level in order to challenge and empower them to become responsible learners and leaders in the community. In my classroom, students will practice leading their classmates, listening to each other, being of service to one another and exploring our world in all directions. We will enjoy the art of mathematics, the people and places that make up our community and, since practice makes progress, reading, writing, praying and playing every day!

Our Grade 1 classroom will be dedicated to fostering good stewards of the earth and the exploration of God's love through the world around us and the spirit within. Together we'll learn more about creation and the wondrous world God made. We'll investigate light and sound, adopt problem-solving strategies, identify and create new patterns, write stories and so much more! Grade 1's will learn to extend their lessons of creative thinking, of service and of healthy lifestyles beyond the classroom and into their families and communities.