A CHANGING OF THE GUARDS

Earlier this year, our current Elementary Vice-Principal, Dan Hein, accepted the position as Elementary Principal at Dakar Academy in Senegal (West Africa). Dan and Jessica prayerfully and thoughtfully explored this opportunity, and Dan felt a clear call to use his gifts and talents to lead in Senegal. While the Heins will be missed, we would like to congratulate Dan on this exciting new endeavour starting this fall. Dan, thank you for your good and faithful service to Kelowna Christian School. Your stamp on our community, in Christ, is clear.

It is with great pleasure that we introduce and announce the hire of our new Elementary Vice-Principal, Brad Martens, to our KCS leadership team. We sat down with him earlier this week to get to know Brad a little more.


---
MEET BRAD MARTENS
ELEMENTARY SCHOOL VICE-PRINCIPAL

* STARBUCKS FANATIC: Americano (Canadiano) is the sweet spot!
* AUTOMOTIVE ENTHUSIAST: I love that technology is driving the automotive industry.
* FUNKY SOCK WEARER:: A drawer full of socks sets the stage for a dance party in my shoes.

TELL US MORE...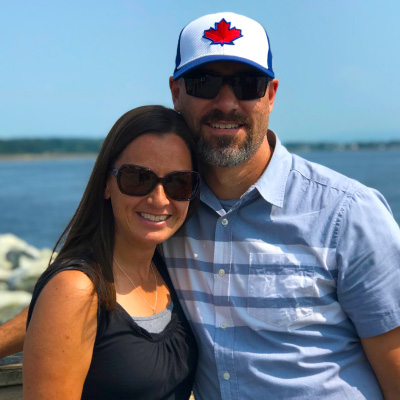 I was born and raised in Vernon, BC. Growing up and working for my father taught me so many important and invaluable life lessons that would ultimately prepare me for my future. I learned at an early age the importance of what it meant to work hard work, be dedicated to friends and strangers, and to be integral in all I do.

At an early age I knew I wanted to be an elementary school teacher. After getting married to my wife, Wendy, and then completing my elementary education degree from the University of Victoria, I received a job at Vernon Christian School teaching grade three. Spending thirteen years at VCS afforded me so many wonderful and amazing opportunities, and was a major stepping stone to making a life changing move to the lower mainland in 2013.

Six years ago, my family and I moved from Vernon to the lower mainland and settled in Delta, where I took on the Secondary Campus Vice-Principal and Director of Educational Technology roles at Richmond Christian School. These last six years have taught me so much about leadership and what it means to be a servant leader.

Now, Wendy and I, along with my two kids Evanie (14) and Linden (11), are trusting God in another life changing journey back to the Okanagan, where we hope and pray to settle in for another amazing chapter in our lives. I am looking forward to joining the KCS team and community this next school year.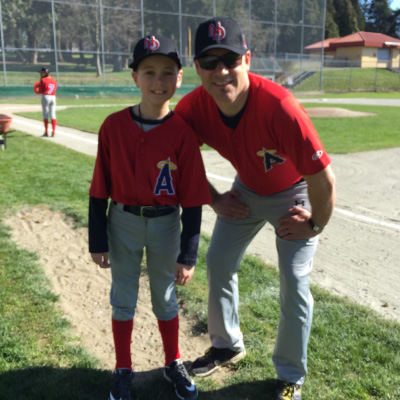 How will your position impact KCS families?
I hope to impact KCS families by being purposeful in building positive and meaningful relationships. I desire to create a warm and inviting environment for staff and students which reflects why KCS parents send their kids to this amazing school. I also am a dabbler in educational technology - I have a desire to see all teachers and students alike using technology in the classroom to improve their teaching and learning.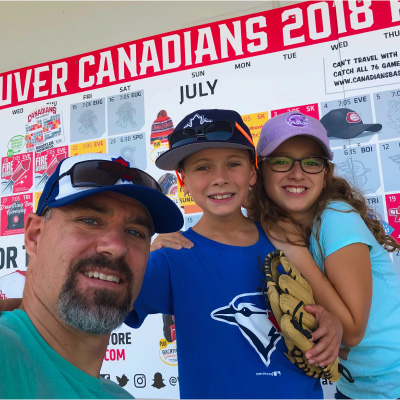 What do you dream to do in this position?
What excites me most about this position is the opportunity for me to partner with teachers and staff. It is my desire to allow the gifts and talents that God has granted each one of our teachers and staff to flourish and come to fruition. A great school is known by its great teachers and great teachers train up great students. I look forward to championing the teachers and staff at Kelowna Christian Elementary School.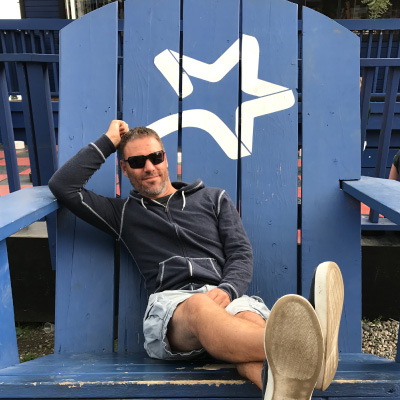 Why do you love KCS?
I love that KCS is discipleship driven and that the core values of Biblical Foundation, Prayer, Discipleship, Creativity, Excellence, Perseverance and Integrity form the very foundation that makes KCS such a great school. Having such a solid foundation paves the way to giving all our students the unique opportunity to see and learn about the world around them through a biblical lens; a biblical perspective that points to our God the Creator.