SERVING ALL STUDENTS BETTER

In the Fall of 2018, the Society of Christian Schools in British Columbia (SCSBC) deployed four special education experts to review our classroom support structure from Kindergarten to Grade 12. The review included a deep dive into our learning assistance and special education programs.

In recent years, the Ministry of Education has shifted their language to a focus on inclusion in the classroom for all learners. We are incredibly proud of our current Life Skills Program, but the review, as well as BC's educational shift, helped us see a current and positive way that we can meet the needs of all learners better while ensuring every child is known and belongs. Click here to read parent feedback and more details from this review process.

Our goal is that our current life skills students will be known and celebrated by their grad class when they walk across the stage, because they walked alongside each other in community. We long to serve all Christian families that desire Christian Education. We want to thrive in academics, arts, athletics, and applied skills while ensuring that every child knows that God has big plans for them.

The review, as well as board and leadership conversations, have resulted in a significant investment to our Student Support Services program. We have a large team of exceptional education assistants, and leading them (starting this September) will be our new Director of Student Support Services, Wendy Martens, and four Classroom Support Teachers.
Wendy Martens: Director of Student Support Services (K-12)
Talisa Stent: Classroom Support Teacher (Kindergarten to Gr. 2)
Kim Ikebuchi: Classroom Support Teacher (Gr. 3-5)
Megan Francis: Classroom Support Teacher (Gr. 6-8)
Leslie-Ann Hawkes: Classroom Support Teacher (Gr. 9-12)

This is a significant increase in teacher staffing to support the unique learning styles of our students. These teachers will lead our educational support staff for all learners, including our special education, learning assistance, and gifted programs. We are excited to invest in all students in our school and believe that this program will further our ability to equip and grow disciples while being excellent.

I invite you to get to know Wendy Martens a little better through our interview with her below.
Blessings,
Mike Campbell
HEAD OF SCHOOL


---
MEET WENDY MARTENS
DIRECTOR OF STUDENT SUPPORT SERVICES
* LOVER OF ALL THINGS OUTDOORS - Nature, breathing in fresh air, hiking, snowshoeing...
whatever it is, I love it!
* SPORTS ENTHUSIAST - I enjoy playing soccer, softball and even pond hockey!
* ½ JAPANESE & ½ SWEDISH - I love sushi & Swedish meatballs.

TELL US MORE...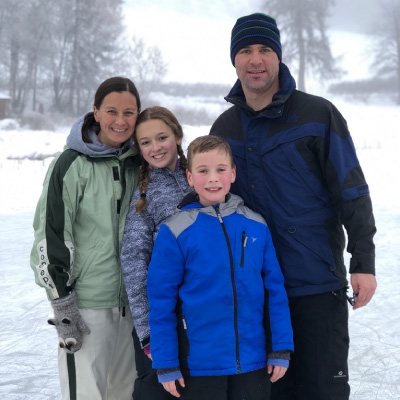 I was born and raised in the small rural community of Bridesville, B.C. (two hours south of Kelowna) where nature and creativity were foundational components of my early learning years. I moved to Vernon as a young adult to attend university. I met my husband Brad at the Vernon Alliance Church and we have now been married 21 years. I completed my B.Ed in 2000 and worked in Vernon School District for 12 years. During these 12 years I worked in Student Support Services as a school counsellor, behaviour support and learning support teacher K-7. I have also taught grades 2-7 and even did a short stint as an interim vice-principal.

Our daughter Evanie, was born in 2005, and, our son Linden, followed in 2007. During one of my maternity leaves, I took on a collaborative project as a lead teacher with a FASD team in Vernon School District. In 2013, we were called to work at Richmond Christian School where I have served as an Educational Support Services (ESS) Coordinator and the Director of ESS, K-12, for the past 6 years. I have thoroughly enjoyed each and every role I have taken on within my many years in the education field as each opportunity has been new learning and stretching and growing. I look forward to the next chapter with the KCS team.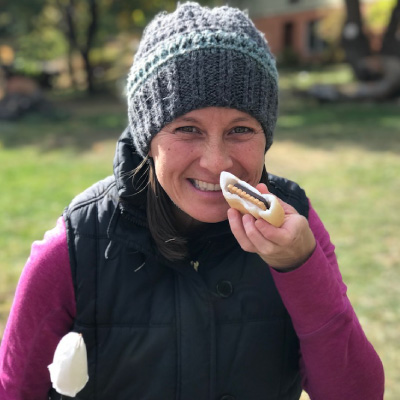 How will your position impact KCS families?
I desire for my role as Director of Student Support Services to impact KCS families as we partner to support all learners to discover their unique and meaningful story - most importantly, their place in God's story. I have the privilege to be an advocate for all learners and I love to find creative solutions and supports so that all students thrive. My passion is to celebrate student's strengths and interests while supporting their areas of need ('stretches').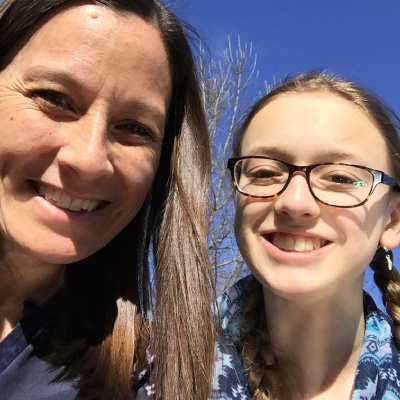 What do you dream to do in this position?
In my role at KCS, I am excited to be working alongside and leading a team of passionate and skilled educators as we carry out the many facets of the Student Support Services program. I will strive to provide inclusive practices at KCS; collaboratively implementing and coordinating programming for students, while supporting teachers and school staff to ensure students receive what they require to experience success in their learning.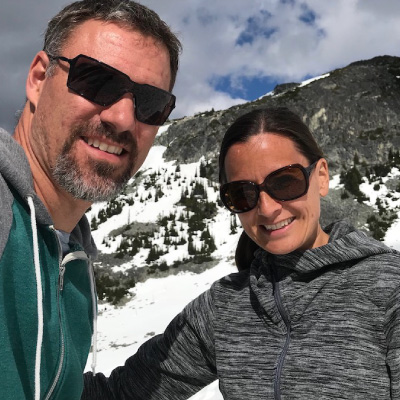 Why do you love KCS?
I am excited to join the KCS family and to see how God is going to have me grow, learn and serve in this new role. I believe we all have an important part to play in our learning communities and I can't wait to see what God has in store for this next part of my learning journey. KCS, I love that we will have the opportunity to transform our world together as we love and serve God and others. See you very soon!